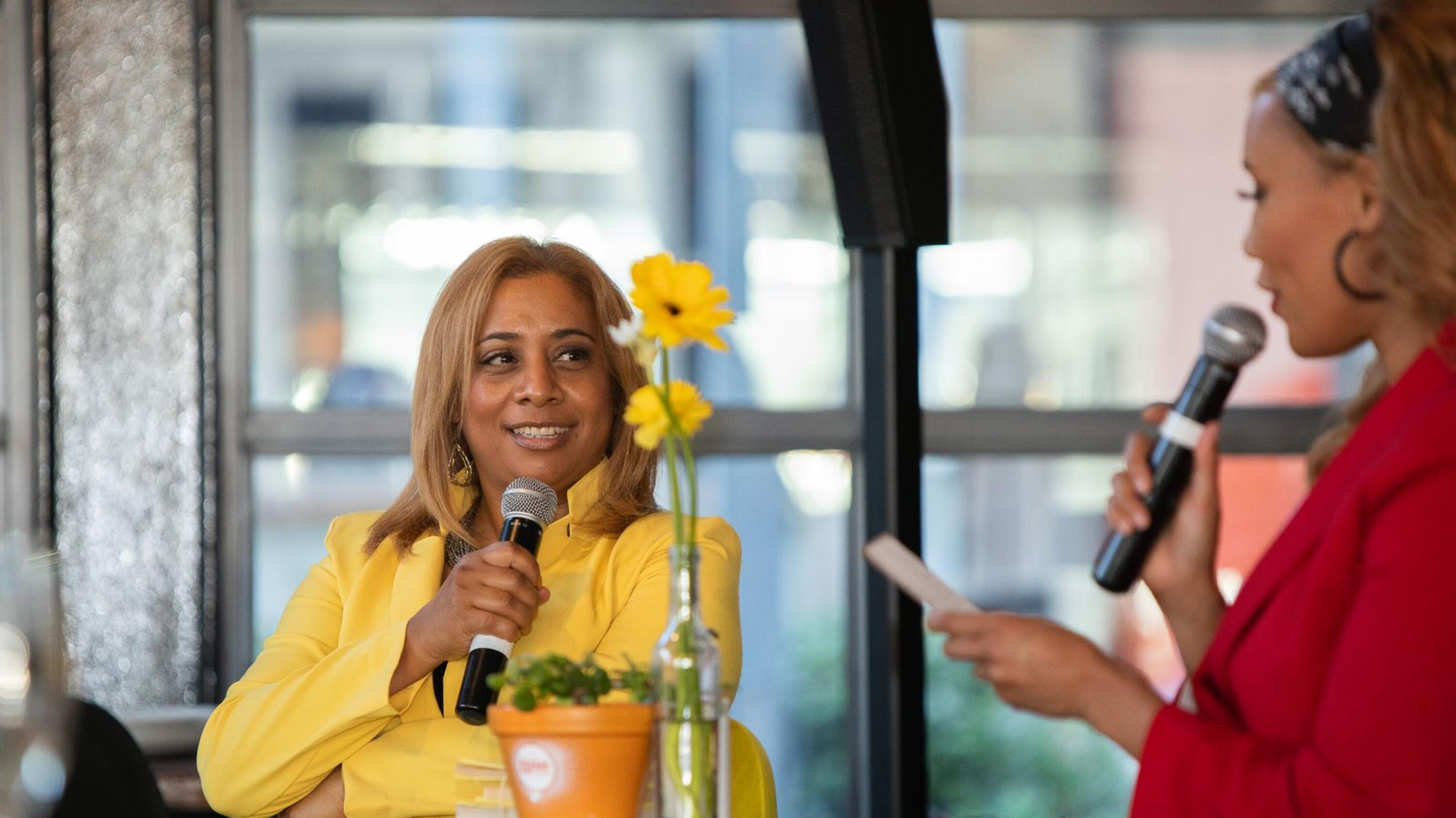 Artist Melanie Erasmus had taken her experience in the world of dance and drama and culminated it into a book, Lights, Camera, Passion, which was launched at the Radisson Red hotel.
About 20 people attended the launch at the hotel on Thursday October 28, where dancers entertained people with ballet, modern jazz, contemporary and Spanish dancing.
Professor Rene Gelderbloem was the guest speaker, while Melanie's sister, Jacqui Golding and her daughter, Charisma Erasmus, read extracts from the book, which aims to help other people on their path to purpose.
Melanie, who now lives in Kenwyn, grew up with eight siblings in Grassy Park.
At school, she said, there was a teacher who had a choir class, which she attended, as well as an occasional ballet class. However, she said, this was not where the interest started. She started a regular ballet class at Cafda in Retreat, and "I haven't stopped since".
Melanie decided she wanted to go to a school where ballet was a subject, and matriculated from Wynberg High School – one of few schools at the time to offer dance as part of the curriculum.
Although she would have loved to study arts, Melanie said this wasn't an option. "As a household with eight children in Grassy Park, it was more a fight for survival, so I went into arts the practical way."
She then started enrolling in small productions and community plays, and started ministry as well, using dance and drama as a tool.
She is trained in ballet, modern jazz, hip-hop and Spanish dance.
Later on, she obtained a national diploma in daycare and psychology part-time but her heart remained in the arts. However, her degree did not go to waste, as she started teaching life orientation, and dance and drama at a private school.
She has been involved in life skills training, community impacting programmes, teen counselling as well as community theatre and arts education.
Melanie is now the national co-ordinator of the Christian Dance fellowship of South Africa, and runs a community theatre company called Creative Culture, which aims to unite artists and grow theatre in communities.
Through education and community outreaches under Creative Culture, Melanie has written her own children's plays, teen topic lectures, adult theatre productions, educational curriculum material and translating education content into creative mediums.
"Arts was always a part of my career path and opened up doors for me to achieve.
"Dance has afforded me many opportunities such as being on many of Cape Town's prominent stages as well as travelling aboard and impacting young people."
This journey has brought her to a point where she wanted the legacy and gift of dance to be translated into a written text for future generations to access long after she has danced her final dance, she said.
Then, during lockdown, she decided to put pen to paper after she had more time to explore how she wanted to leave her legacy.
"A word became a sentence became a paragraph became a page and then a chapter. My experiences and passion led me to complete this book, especially in a time when the arts industry was suffering."
This year, after 10 years, Melanie left teaching to focus on the book, as well as start women empowerment workshops.
Melanie said in the book, her life in the arts, especially dancing, was used as a symbol for the path people would take to get to their personal stage.
"Dancing was the tool I used, but there are so many tools one could use. I wanted to encourage people to dance to the beat of their own music.
"I hope that this book encourages people never to give up, especially us as women and mothers, who never have time to take care of ourselves, but have so much to offer.
"It is about being authentically you and finding the centre stage of your own life."
Lights, Camera, Passion costs R220 and can be bought at www.melanieerasmus.com