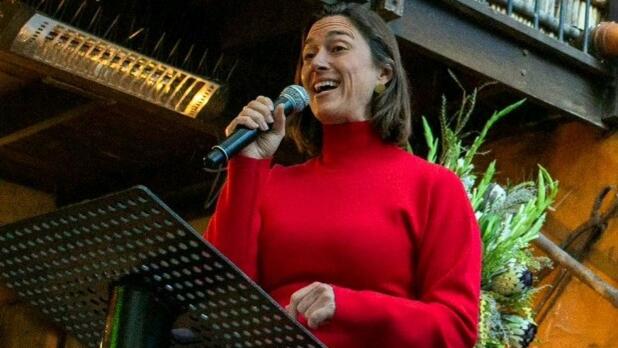 Being a woman is a gift, said entrepreneur Victoria Engelhorn, who is the owner of Heritage Square and LOCAL, a multi-concept dining and retail space in Riebeek Square.
"I think that we women believe that to succeed in life we need to act more like men. I think that the reason we are actually becoming more and more successful is because of our feminine qualities."
Victoria shared her journey as part of Women's Month, celebrated in August.
She grew up in Switzerland, went to school in England, and studied biochemistry in America. Once she entered her third year of studies, she said, it became clear that her classmates all wanted to become doctors or do research and "that was not my goal".
"I had learnt what I needed and switched to economics."
Victoria said she had holidayed in Cape Town and thought the city – and South Africa – was moving in a positive direction.
In 2005, she decided to emigrate, and now lives in Constantia with her family.
She had owned an eco-friendly children's toy shop in Barcelona – Monkey Biz – at the time, and opened it in Cape Town too under the name Songololo Children.
However, she wanted a business where she could "share my passion for South Africa", she said. "I wanted to work with local people and cultures and to get to know the place I was starting to call home."
In the city centre, Victoria fell in love with Heritage Square. "I was first attracted to the hotel, as that was the only part of the property that was for sale. I met the landlord and asked if it was a possibility to buy the whole square. I bought it in 2007. It took me two years to get my three kids settled – I had a one-month-old at the time."
Although Victoria had no experience in hospitality, she said the opportunity to interact with the community and show the world what South Africa had to offer was what attracted her to the industry.
After the Covid-19 pandemic hit, a business moved out of Heritage Square.
Historically a marketplace of sorts, she said Heritage Square had original 18th century buildings, and the square had housed bakers, coach makers, tobacconists, snuff makers and more.
"I wanted to recreate this by creating a space where people could enjoy fresh produce and a sense of community. That was my inspiration for LOCAL – to source locally and empower small businesses to showcase their goods."
Asked about being a business owner in Barcelona, and then in South Africa, Victoria said in South Africa, when you give people a dream, an opportunity, and a goal, they will put everything into it. In Europe, she said it's hard to get people to understand a dream and to embrace it as a team. "I think one of the reasons is that my people (Europeans) know they have opportunities to grow. I firmly believe that if you give someone an opportunity here (in South Africa), they will grab it and go for it."
Victoria said as an investor in the CBD, one of the most challenging things is the red tape when it comes to restoration.
"We want to revitalise our Loop Street buildings. I believe a building that is not lived in and enjoyed slowly dies.It can be tricky to get permission to make positive changes while preserving.
"I've had to jump through a million hoops to get my business licence…It was easier to get approvals to build a new project in London than it was to build a business in Cape Town."
"We're trying to bring one of the best mixologists in New York to Cape Town right now. His dream is to start a business training our local mixologists. If he didn't have myself and my two partners backing him, I think he would have given up a while ago. That's sad. We're missing out on great minds."
Victoria also loves cooking, and wrote a cookbook called Me to You – from her to her children – which is about showing people that it can be done. "I want them to be able to recreate their favourite meals of their childhood."
She is also the chairperson of Zip Zap Circus, a circus school in Salt River which has a dome in the city centre.
She said she saw them perform one time and thought it was magical. "Zip Zap has taught me the most valuable lessons in my life. The kids are constant teachers showing me every day how resilient and incredible they are."
Victoria describes herself as a force to be reckoned with, and attributes her busy life to being very passionate. "I love the learning process. I'm constantly learning.
"I walk my own path. I think in South Africa, there are still lots of things people think that women cannot do; you're not taken seriously. I usually stay quiet and continue on my path – and then people realise I'm a force to be reckoned with."