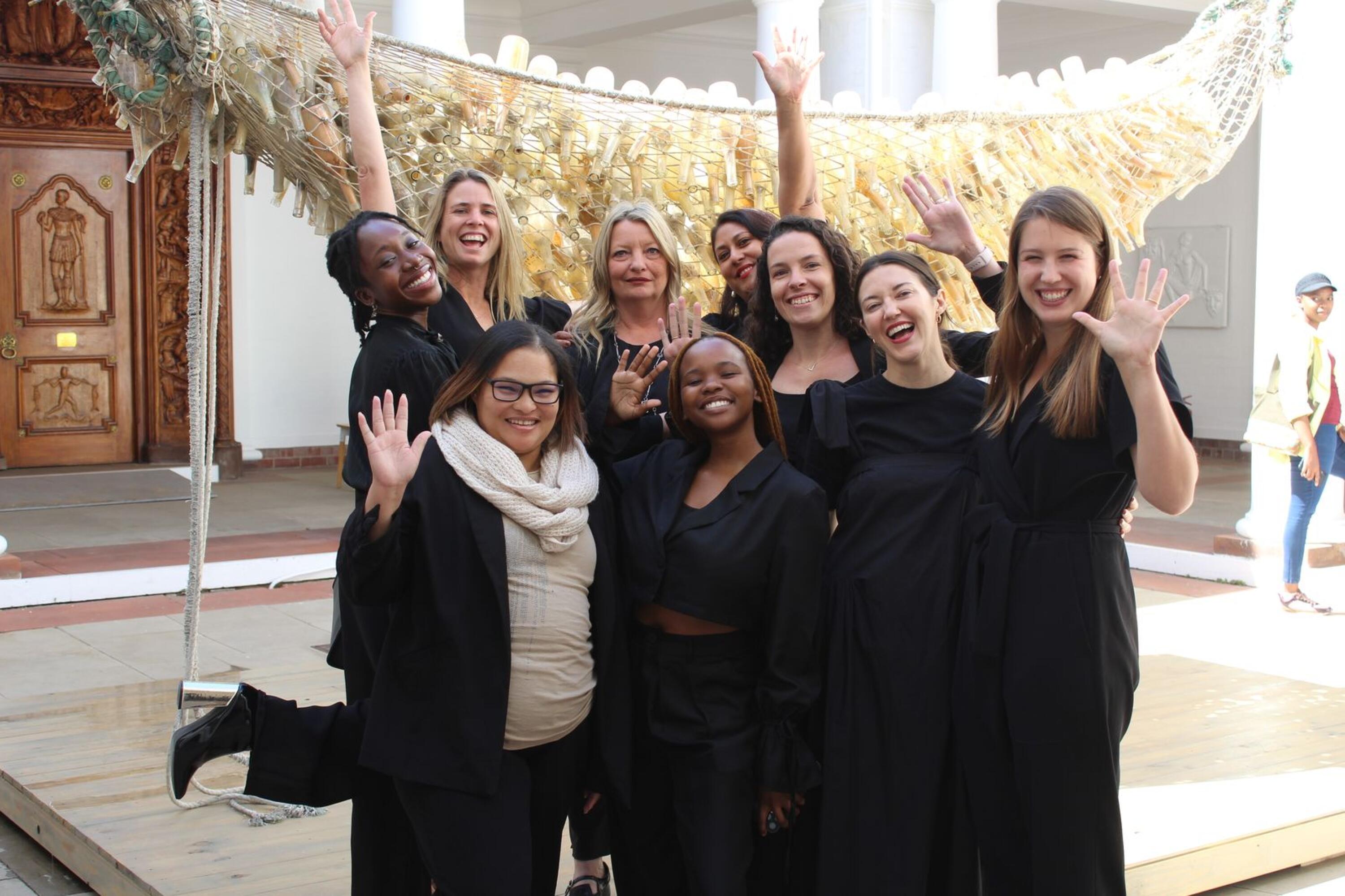 The Investec Art Fair, arguably the largest contemporary art fair on the African continent, will host its 10th edition next year, from Friday February 17 to Sunday February 19 at the Cape Town International Convention Centre (CTICC).
To celebrate the milestone, the organisers held a launch event on Friday November 25 at the Iziko South African National Gallery, where the 88 participating exhibitors were announced.
This year, the art fair will focus on the concept of time. Sections will explore the theme to mark a decade of the art fair, and events will highlight its journey and impact over the last decade.
Investec Cape Town Art Fair director Laura Vincenti, said the fair has continued to evolve and grow with those who support it.
"Together with this extraordinary visual arts community, we have created a platform for the advancement of all. Our progress has not been confined to the visual arts sector, because we have had a positive impact in all areas related to our practice. Together we will reflect on an amazing decade and plan the decade ahead."
Ms Vinceti reminisced on the first time the dair was held – in 2015 at the V&A Waterfront in a marquee blowing in the wind, and everyone trying to hold on to their hats and artwork. While 2015 was a hard year, she said, 2016 started to look up after the fair had moved to the CTICC, and banking institution Investec took over as the main sponsor. "The fair has (since) positioned itself as one of the most recognized event in the world – a platform to showcase the best from Africa and the rest of the world under one roof."
At the launch event, a presentation titled 10 years, 10 voices, showed snippets of stakeholders' comments about the Investec Art Fair over the years.
Included in these snippets were former Investec Art Fair curator Tumelo Mosaka; artist Bonolo Kavula from Rondebosch and collector Guido Giachetti, among others.
Mr Mosaka said what stood out to him the most was the level of engagement between artists, the interest and participation by art lovers, but most of all, he said, he witnessed Cape Town transform from a local city, to a global art scene.
Ms Kavula, a printmaker and performer, had her first solo exhibition at the Investec Art Fair in 2020
She said the opportunity to show her work at the art fair sparked her decision to become a full-time artist, adding that the fair is a "well-oiled machine."
Mr Giachetti said the art fair has put Cape Town on the map as a destination for art lovers and has been an engine of promotion for local galleries.
The Investec Art Fair will run from 11am to 7pm in February next year at the CTICC. Ticket prices vary from R150 to R460 and can be bought at Webtickets.
For more information, and to see the list of participating galleries, visit www.investeccapetownartfair.co.za or follow them on social media.