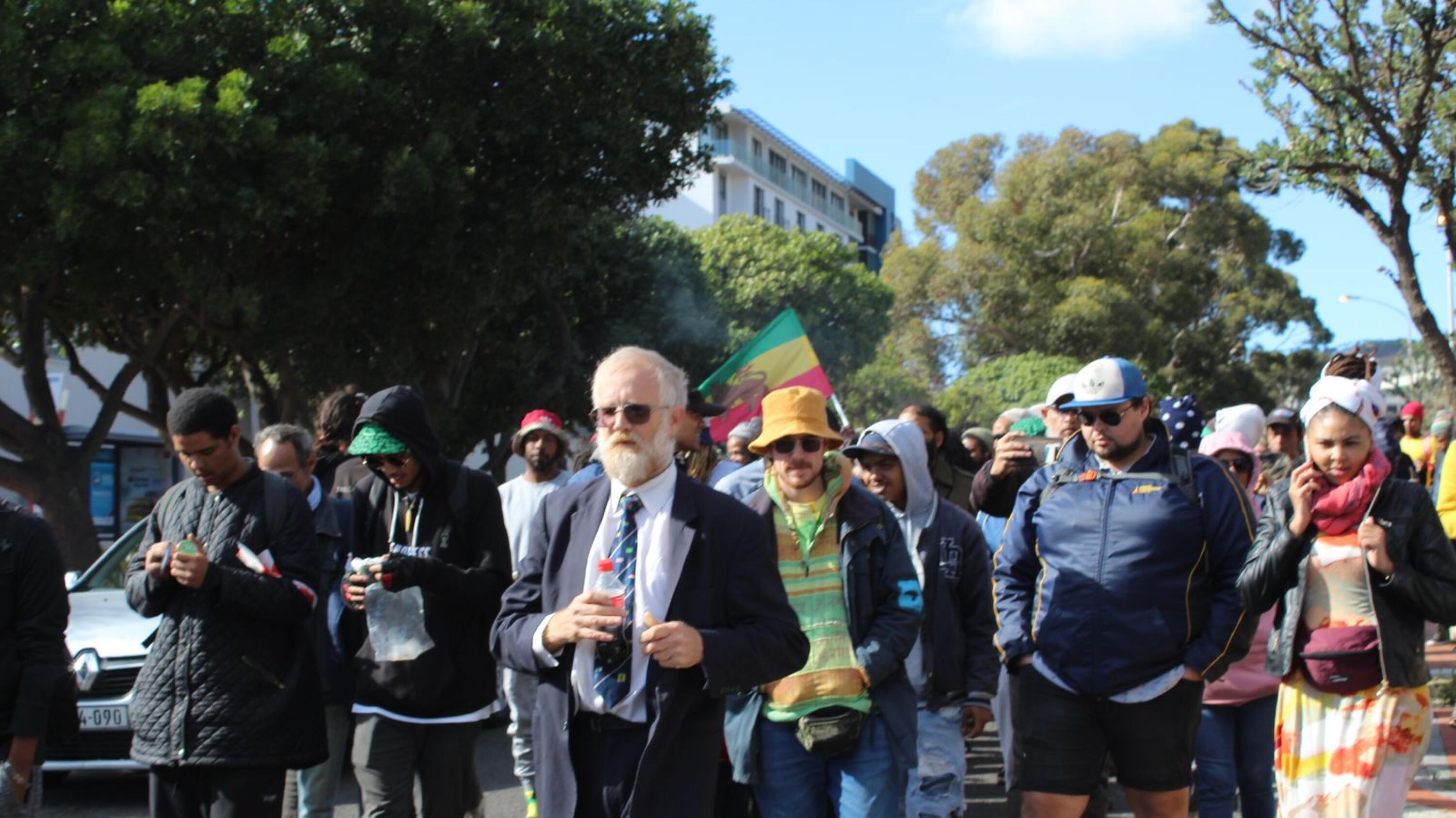 A group of people from around the city who are in support of the full legalisation of marijuana braved the cold on Saturday May 7 to join the global cannabis march.
The march was organised by the Dagga Party, with leader Jeremy Acton leading the peaceful march through the CBD to parliament, followed by clouds of smoke.
In a briefing before the march, Mr Acton told the small crowd that they were demanding the inclusion of all citizens equally – not just rich and corporate growers, while ordinary people get policed.
He said every person should be permitted to cultivate at least 25m x 25m minimum so that it can become a viable production economy. "Cannabis is not only about smoking. It has the most nutritious seed on earth, and its biomass (fibres and cellulose) can boost industry and manufacturing, and enable cheaper petrol. Tourism and medical tourism could also substantially benefit from full legalisation."