A total of 4000 cookies are making their way to marginalised communities around the city, thanks to the Mandela-Day Bake Off, hosted by the Nosh for Josh Foundation yesterday, July 18.
The event took place at Makers' Landing at the Cape Town Cruise Terminal, which saw volunteers doing 67 minutes of good by glazing and packaging cookies to be donated, and at the same time, raising awareness around autism.
The cookies were baked by Be My Voice Cookies, a baking initiative of Nosh for Josh, to help fund the organisation's work.
Nosh for Josh was launched for Joshua Sandy, who was diagnosed with autism at the age of 2. His parents, Sandy Pekeur-Sandy and Marc Sandy, from Somerset West, launched the organisation to create awareness around autism.
Be My Voice Cookies also helps Joshua and his peers earn a living.
The cookies are sold in four colours – blue for autism awareness, red for attention deficit hyperactivity disorder (ADHD), yellow for Down syndrome and green for mental wellness.
Among the volunteers were ward councillor for Delft, Dineo Masiu, who took her children along to help glaze cookies. She said the event was not just about the cookies, it was about love. "When we take these to the kids, the smiles and the love it gives them will be amazing. It's such a beautiful thing."
Miss Pre-Teen South Africa 2018, Keegan-Lee "Apple" Croy, 15, from Hanover Park, also attended the event to do her 67 minutes of good for Mandela Day. "I've known Josh for a while and we did lots of awareness work together. When I heard about this I was so excited. I love baking and meeting new people."
Master Chef South Africa judge Siphokazi Mdlankomo, from Kenilworth also did her 67 minutes at the bake-off. "I love kids and doing charity work. I'm more of a cook than a baker but this was so much fun, and very rewarding."
Nosh for Josh brand ambassador Charne Hugo, from Sea Point, said the initiative was close to her heart because it was for people with disabilities. "I'm in a wheelchair, and this just helps break the stigma that people with disabilities can't do things that 'normal' people can do – but we can do anything."
A group from America, who were part of an exchange programme by paediatric advocacy group Child Life, also participated. Jontae Hohn said the event was "absolutely beautiful". "The fact that a mom started this and that Josh and his peers want to bake to give other children purpose is wonderful."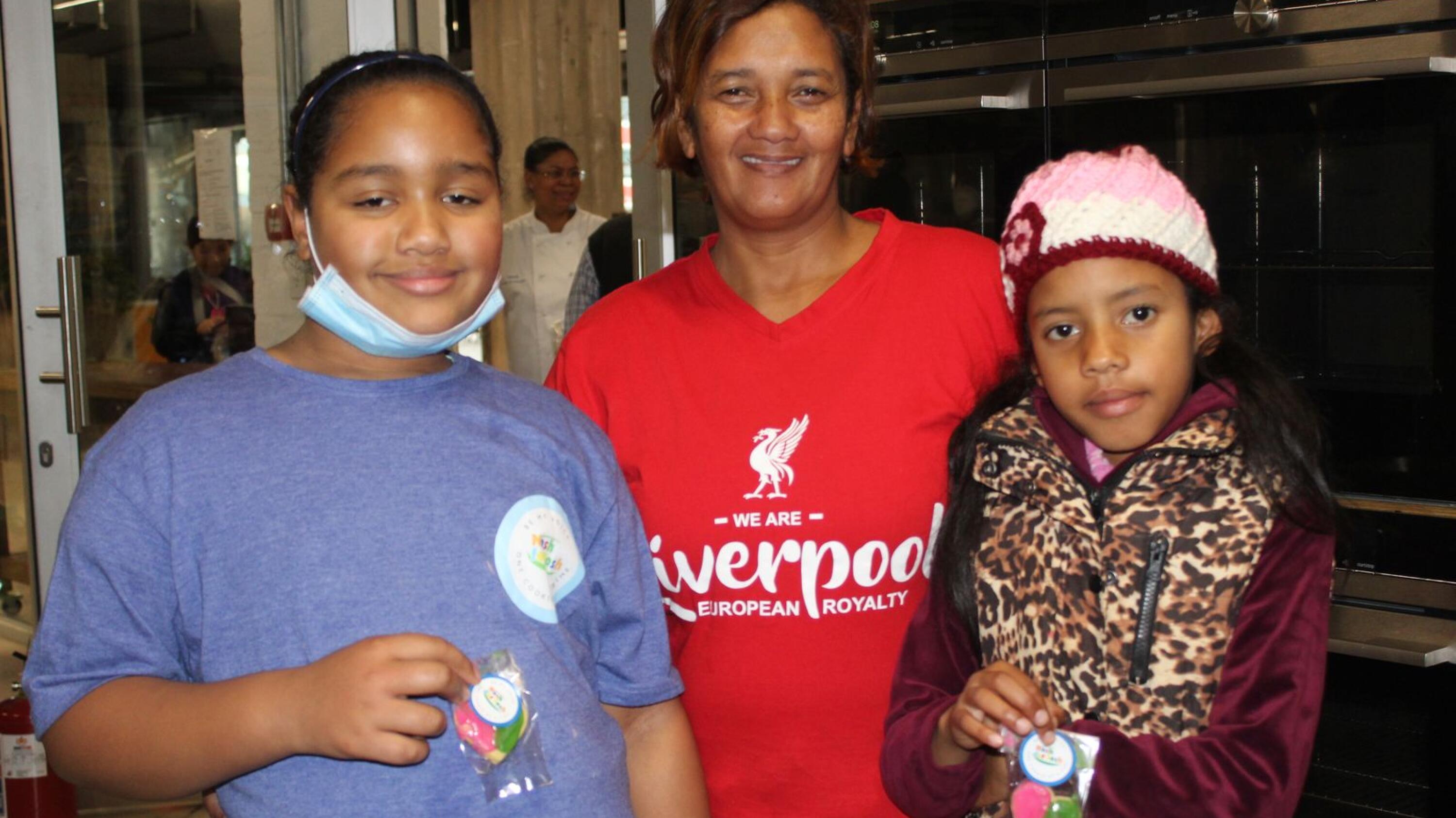 The cookies were donated to organisations across the city including Ladles of Love; communities in Wesbank; early childhood development centre food kitchens in Atlantis, Dunoon and Kraaifontein; the Culemborg Safe Space; CANSA. Cape Town police were also treated to some cookies.
"All I can say is that we are grateful and so blessed," said Ms Pekeur-Sandy, who co-ordinated the event.