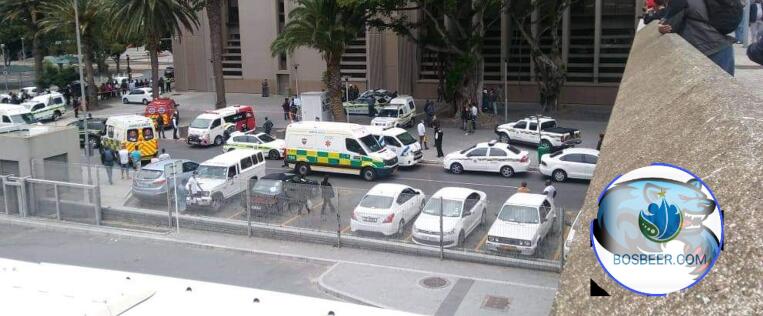 Seven people, including a woman in a wheelchair, were injured in a shooting at the Station Deck and the long distance bus terminus in Strand Street on Monday.
Gunmen opened fire on the deck around noon.
Traffic officials in the area arrested one suspected shooter who was caught with a firearm.
It was reported that the shooting may be taxi-related.
According to police, a man was shot in the head, five men were shot in the arms, and a woman in a wheelchair was shot in the arm.
Cape Town police spokesperson Captain Ezra October said police and health services responded to three scenes – the deck, Strand Street and Old Marine Drive.
He said a traffic official saw four men running down the steel stairs in Strand street.
When they saw the traffic officer they ran towards a parked taxi.
The officer chased one of the men who ran towards a vehicle and tossed his firearm underneath it, then ran across the street towards the railway lines, but the officer arrested him near the Castle of Good Hope.
Two vehicles were each left with a bullet hole.
ER24 spokesperson Russell Meiring said ER24 and health care services medics assessed the patients and found that seven people had sustained minor to serious injuries.
"The patients were treated for their injuries and immediately transported to nearby provincial hospitals for further care."