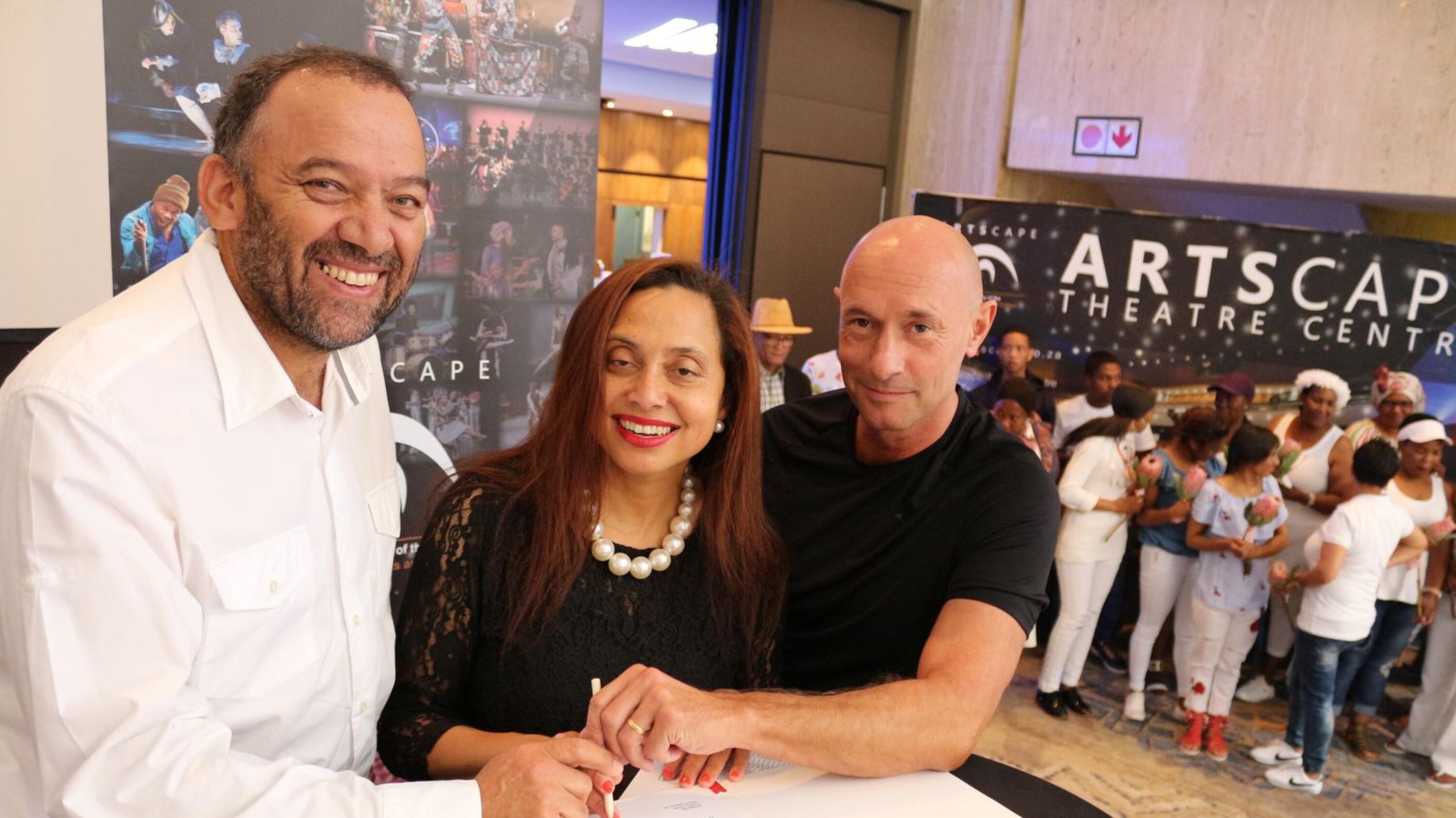 By Tamlynne Thompson
As the world starts adjusting after arguably one of the biggest pandemics, and lockdown restrictions ease, the Artscape, in partnership with the Edinburgh Festival Carnival in Scotland, has resumed its international emerging artists exchange programme, which will see two dancers from South Africa visit Scotland for three months and perform at the carnival.
Four dancers from Scotland will visit South Africa at the same time, and will form part of a programme put together by the Artscape.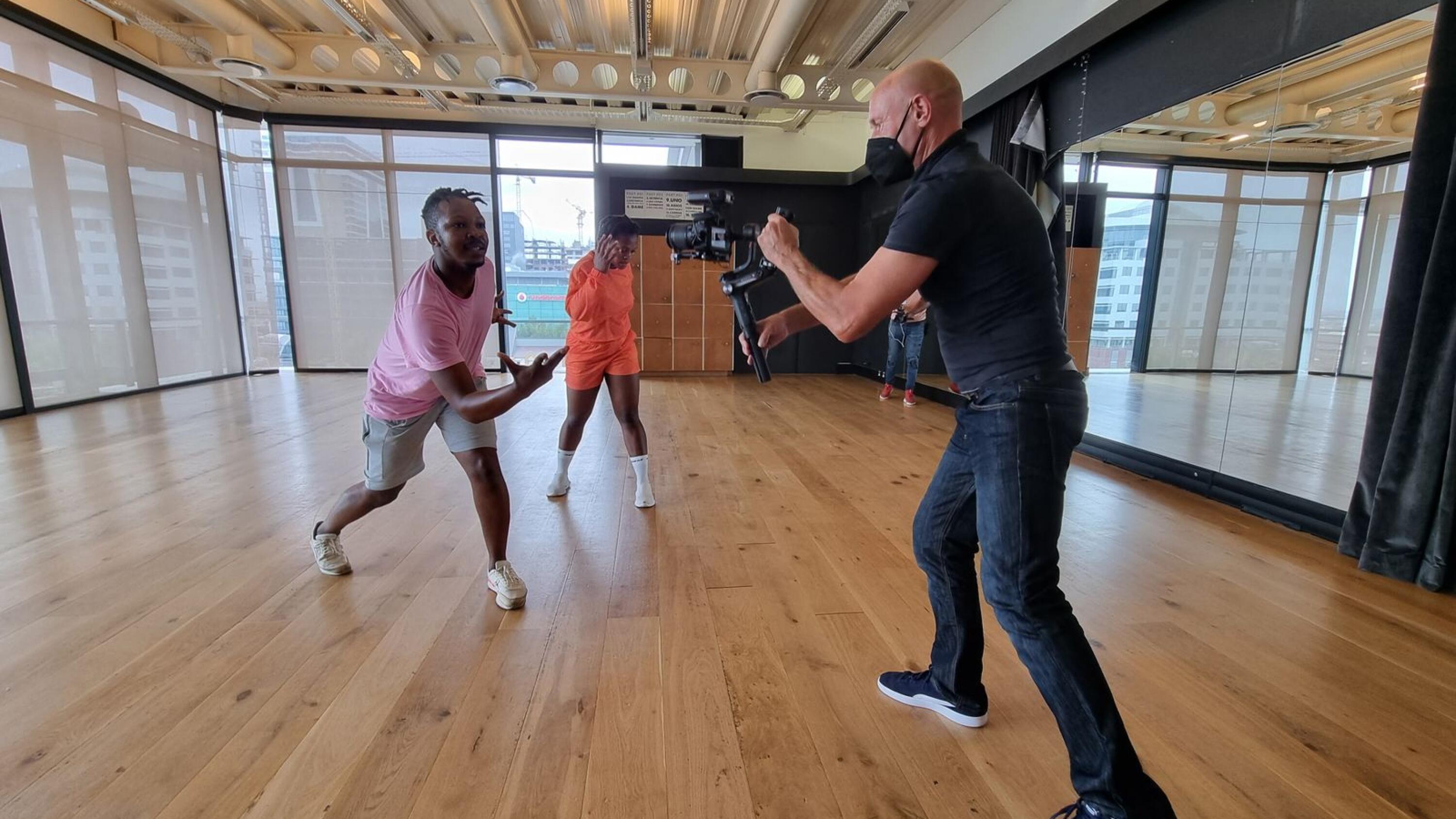 Last week, Edinburgh Festival Carnival manager, Giles Agis, visited from Scotland to meet and engage with the dancers, Mthetheleli Dlakavu from Khayelitsha, and Siphosetu Gojo from Nyanga, who will be flying to Scotland in May next year.
The relationship between the Artscape and Mr Agis goes back 20 years when he met Artscape chief executive officer, Marlene le Roux, over coffee, and discussed the idea of having an artist exchange programme, to broaden the experience of artists from other countries, and have them perform on an international stage.
At the time, Mr Agis was the CEO of Brouhaha International, which, in partnership with Edinburgh Jazz and Blues Festival, has been sending youth to Liverpool, Scotland, Netherlands and Zambia as part of the Brouhaha partnership where funding has been secured by Mr Agis to cover 70% to 100% of all costs.
Art forms considered by the programme include dance, music, puppetry, poetry, circus arts, costume-making, videography, photography and art project co-ordinators and managers.
Mr Agis was appointed as the Edinburgh Festival Carnival manager in 2019 as part of the Edinburgh Jazz and Blues festival in Scotland, and the programme was continued until the Covid-19 pandemic hit in 2020.
This year, the programme was resumed and in 2022, Ms Gojo and Mr Dlakavu will attend workshops, have exposure to behind-the-scenes work at the carnival, engage in community arts, and perform at the carnival's street parade.
The residencies are funded through the European Commission's capacity building in the field of youth programmes and the UK government's global programme to study and work abroad, called the Turing Scheme.
Mr Agis said South Africa was the first stop of the project, which includes another eight countries: Zambia, Ghana, Cuba, America, India, Brazil, Trinidad and Costa Rica.
He said the programme allowed for 28 spaces to be filled over the nine countries, across art forms, and an open call went out to cultural and community organisations.
"Our focus is on marginalised artists who haven't had the opportunity to have tertiary education, communities of colour and disabled artists – so people who are under-represented in the UK as part of addressing the inequalities in the arts industry."
Artscape project manager, Toberin Meyer, said the Artscape also put out a call for artists after receiving word from Mr Aglis, and artists were to apply with a video performance, as well as a video of why they should be considered for the programme.
"We interview the artists with the human resource department because while they are representing themselves in Scotland, they are also representing the Artscape.
"We try to choose young and not very established artists who have not travelled overseas or have not stepped foot on a plane. These factors are not set in stone, but they are key."
Ms Gojo and Mr Dlakavu were chosen for the programme in 2020, however, due to the Covid-19 pandemic, they could not participate. After it was reinstated, they were contacted again to participate in 2022.
Mr Dlakavu, who specialises in African contemporary dance, started dancing at high school in 2014 at Chris Hani Arts and Culture Focus School in Khayelitsha, but didn't think of it as a career.
After school, he started dance training at Indoni Dance Arts and Leadership Academy under the artistic director Sbonakaliso Ndaba, and, after graduating three years later, was employed as a company member.
Mr Dlavaku, who is a part-time yoga instructor, music editor and graphic designer, said he couldn't believe that he was selected out of the many dancers who applied. "It was like a dream to me, because I thought I wasn't going to make it."
While this will not be his first time travelling overseas, he said he was excited to experience and explore the beauty of art in another countries. "I'm super excited to work and exchange ideas with other artists from overseas."
He said he hopes to land more job opportunities from this experience, and plans to work "so hard" to be recognised.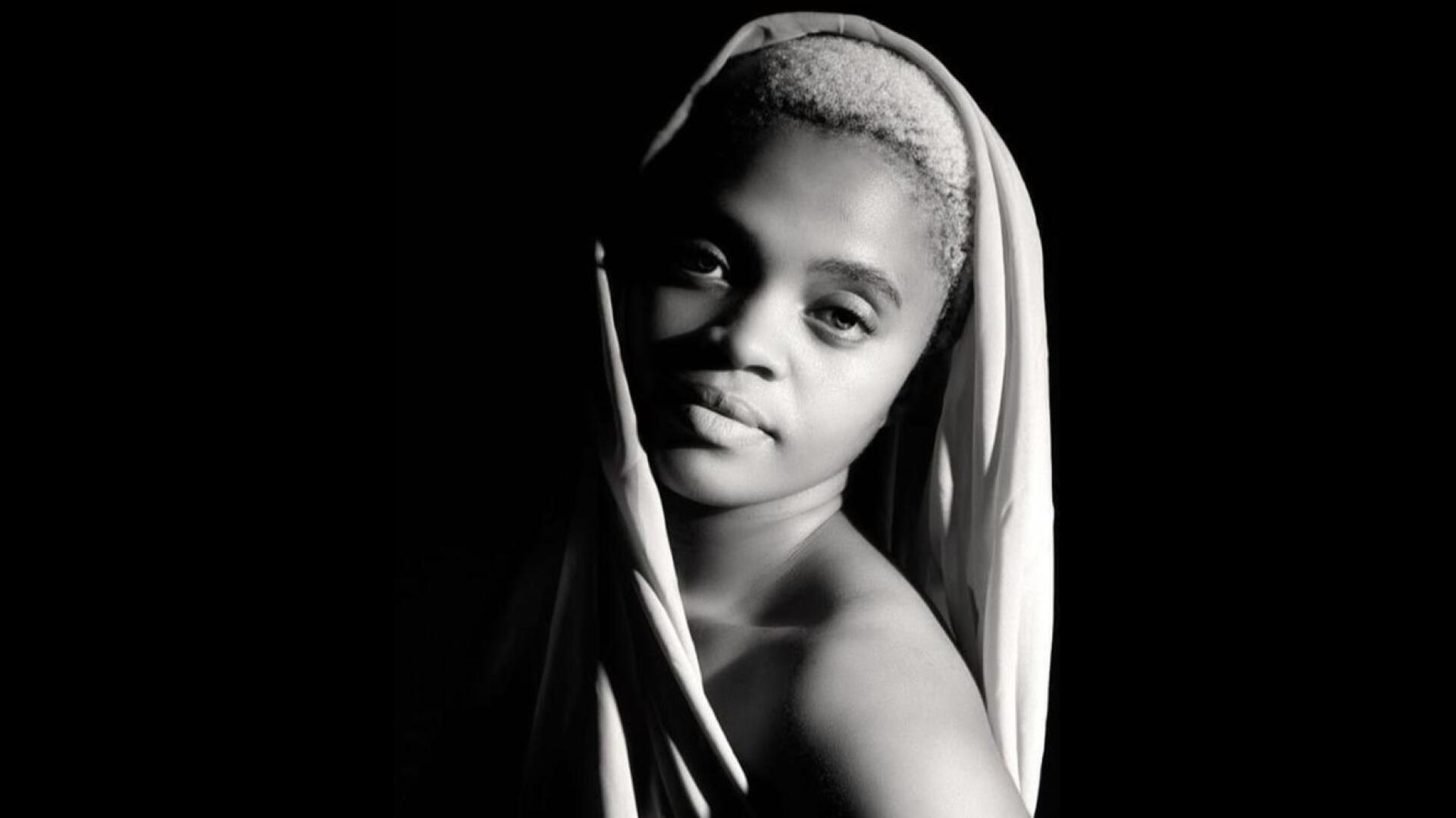 Freelance dancer Ms Gojo started dancing when she was 6 – African dance "just for fun", she said, until she started doing ballet at the age of 12 at Dance for All in Athlone.
She was then introduced to contemporary dance and performed in all three these genres until 2015, when she joined a dance breaching programme for a year before she started at JazzArt, also at the Artscape, where she trained in classic contemporary, ballet, African contemporary, pantsula, bushwa, tap and modern dance.
When she is not dancing, she does outreach work with JazzArt and is also a netball player.
She said when she was chosen for the programme she didn't know what to feel. "I am so happy to be representing South Africa and Artscape."
She said three months was a long time to be away from home, and while she travelled overseas before, she said this time it will be a different, and longer experience. "I cannot wait, I'm so excited to be there and share my Africanicaness and where I come from.
"I'm hoping to learn the ropes and big productions, and learn about other cultures. I am prepared mentally and physically to take in everything and learn as much as I can."
Mr Agis said the programme is about about teaching, and learning and developing minds, and also breaks down borders of countries and stereotypes of its people. "I also find that South African artists who join us have a level of appreciation that we don't see in Scotland – probably because they know these opportunities seldom come around."
Mr Meyer said the Artscape was proud of the dancers who, contrary to what they may think, are as good as the rest of the world. "They are like celebs when they are over there and everyone is excited to see what South Africa brings to the table.
"When they leave, they are like one big international family."