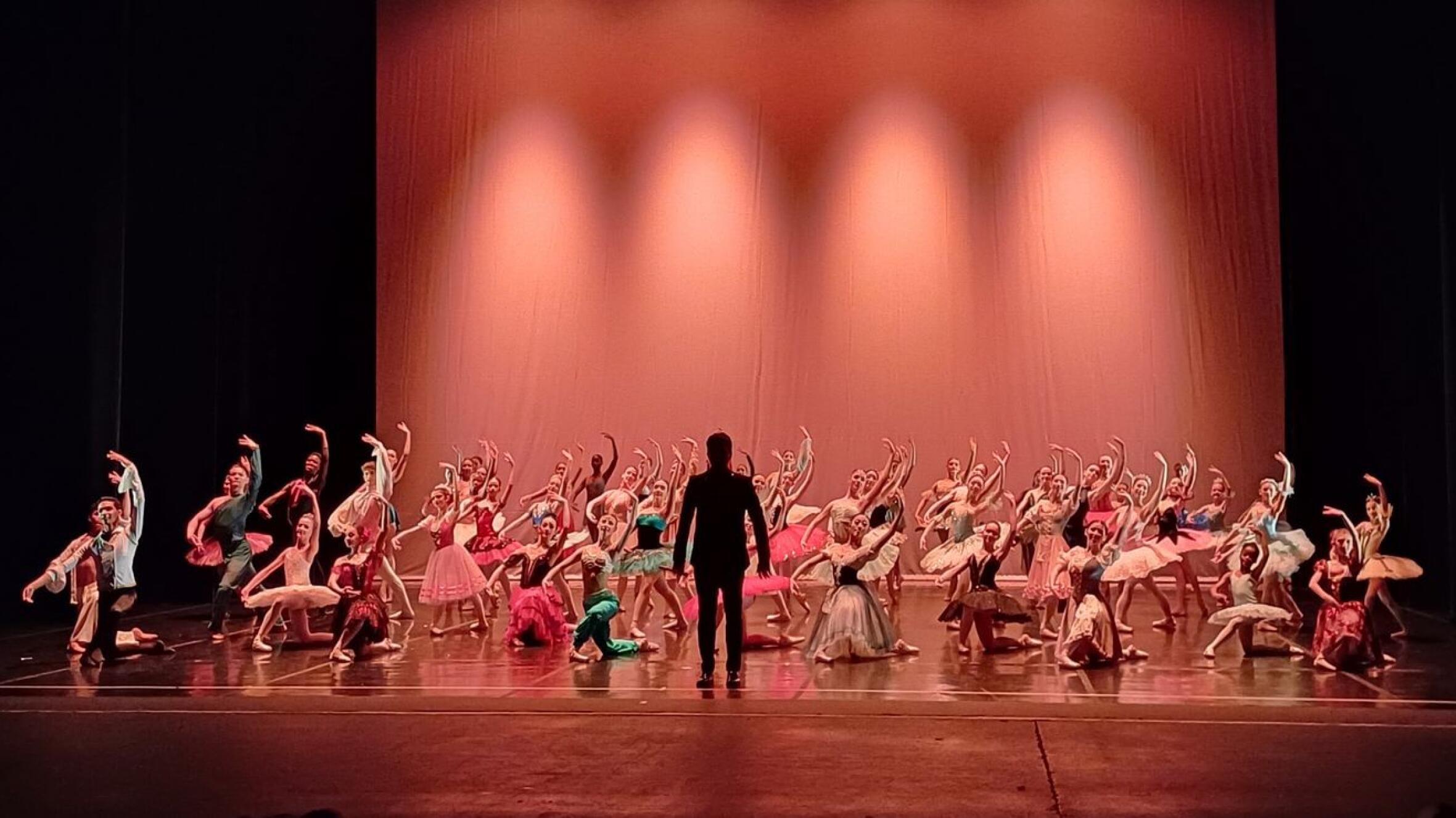 After three days of classical ballet and contemporary dance, the 10th South African International Ballet Competition (SAIBC) at the Artscape Opera House came to a close with a gala performance on Wednesday July 26.
This year saw 65 dancers competing in three age groups – 9 to 12 (scholar), 13 to 16 (junior), and 17 to 22 (senior) in both classical and contemporary solos and the recently introduced duets, trios, group and choreographic categories.
With five dancers representing South Korea, the majority of the competitors were South African, hailing from the Western Cape, KwaZulu-Natal and Gauteng. Five dancers entered via video from overseas and South Africa.
The gala performance featured this year's award winners, South African and international guest artists, and previous SAIBC winner Kiko Gomes from Cape Town City Ballet, with the finale involving all the entrants to a song sung by Selim Kagee.
Several dance world luminaries were also awarded honorary certificates in acknowledgement of their great contribution to ballet in South Africa and abroad: Denise Schultz, John T. Baker, Cecil Jacobs, Mzonke Jama, Peter Cazalet, Sheila Chisholm, Dudley Tomlinson, Faye Swanepoel, Rebecca Oppenheimer, Sheila Stirling, Ally van Oordt and Abeedah Medell from the Eoan Group in Athlone.
The jury, chaired by Ted Brandsen, awarded only two gold medals, both going to junior entrant Yeonseo Cho,16, from South Korea. Silver medals went to Jang Ha Eun from South Korea, Chiara Szabo,14, Noelia Shulz, 11, and Omogolo Gaorekwe,15, all from Johannesburg.
Mr Bransen congratulated all the contestants, the jury and the ballet teachers.
He said although they were the judges, they had learnt a lot from the contestants during the competition, and noted the differences in training, ability and resources available in the industry. "We also learnt how difficult ballet is in a country where they don't have the resources to be the best they can be.
"We hope this competition will inspire young dancers to keep going."
He also made mention of Johaar Mosaval, from Lansdowne, who rose to prominence after he was forced to leave the country because of the colour of his skin during Apartheid, and became a senior principal at New York Ballet between the 1950s and 1970s.
He was also the first person of colour to dance at Artscape, known back then as the Nico Malan Theatre.
A screening of Dr Mosaval's production, Dreaming Dance in District Six: The Johaar Mosaval Story was staged the night before the gala, and proceeds of about R15 000 were donated to the dance icon.
Ji-In Jeon,16, from South Korea, was awarded a bronze medal as were Emily Fortuin,17, from Plumstead, Sasha Barnes,17, from Constantia, and Johannesburg's Miguel Franco-Green,17, and Rahl Burke,16, and Sophie White,11, from Durban.
Mr Brandsen was joined by panel members Feng Ying, director and artistic director of the National Ballet of China, Beijing; Hyo Jung Jun, director of Incheon City Ballet, South Korea (gold medalist at the inaugural SAIBC 2008); Carol Kinsey, former principal ballerina with CAPAB Ballet and Cape Town City Ballet; Christoph Boehm from the Berlin State Ballet School; Javier Monier Jr from Cuba who is currently a member of Mzansi Ballet in Johannesburg, and Ana Laguna from Sweden.
Among the participants handed certificates of merit were Emily and Faakhier Bestman from Hanover Park.
Rob Quintas, the City's Mayoral committee member for transport and urban mobility, said ballet is one of the most artistic, athletic, creative forms of expression, and the hallmark of discipline. "It takes courage to follow your passion and follow your dream and it takes support from those around you who will see that passion into a reality."
He thanked the dancers for their courage, and added that a thought should be spared for the many boys who do not have the courage to pursue ballet, as well as the dancers from Ukraine who are under strain due to the current war.
The MEC of cultural affairs and sport, Anroux Marais, said the Western Cape Government was a proud supporter of the SAIBC, having seen it grow over the years with more local dancers taking part.
She said for the artists, this was an opportunity to show their talents and share their feelings on a bigger stage.
"I hope this inspires our young dancers. You are the ones who are leading by example and show that hard work pays off.
"You can light up the world with your beauty and passion and talent. I look forward to seeing how it can grow and to showcase ballet in Western Cape and South Africa, so it can touch the lives of all who experience it."
The SAIBC, founded by Dirk Badenhorst in 2008 as a biennial competition, has been presented annually since 2021 when the pandemic created the opportunity for the event to go digital.
The next South African International Ballet Competition will be held in Cape Town in 2024.