Backyard dwellers from all over the Cape Flats are occupying land earmarked for District Six restitution
They started pitching tents on the field between Chapel and Tennant streets, opposite the Cape Peninsula University of Technology, on Human Rights Day, Sunday March 21.
Elizabeth Davids, 65, of Mitchells Plain, said they were making a statement about what she described as the City's failure to provide housing.
"The City's housing database has failed our coloured people," she said.
The Tatler found 10 tents and close to 50 people on the field on Thursday March 25, although Ms Davids said they numbered more than 250 as many of them struck their tents when they went to work and pitched them again when they returned.
"We are saying enough is enough because the only way you get attention from the government is when you do this," she said.
Faranaaz Fisher, 50, of Heideveld, said she had been on the housing list since 1997.
"I am getting fed up with waiting, and the City has not given us clear indication as to when we will get our houses."
She said she stayed in an informal settlement in Heideveld and if she were evicted from there, she would move to the field with her possessions.
Alicia Adams, 32, of Manenberg, said she and her three children wanted to get away from gang violence.
The District Six Civic Association (D6CA) and Upper District Six Neighbourhood Watch (UD6NW) have criticised the occupation.
D6CA chairwoman Asa Salie said the occupiers were on District Six restitution, not City land. "This piece of land is not designated as a camping site and this is a problem that the City must sort out."
The occupiers should rather move onto land in Constantia or Camps Bay, she said.
UD6NW deputy chairman Igsaan Alexander said that while he understood the plight of those who had occupied the field, people of District Six had waited many years for restitution. "Why could they not protest or camp outside the City's housing offices?" he said.
The occupiers had asked some of his neighbours in District Six to use the bathroom or warm their food, he said.
Ward councillor Brandon Golding said the District Six community was not happy about the situation. "This may delay the City's spatial planning for District Six as well as the restitution process," he said.
The occupation could cause tension in the community as former District Six residents had been waiting for more than 50 years to return home, he said.
City spokesman Luthando Tyhalibongo said the occupation of the land was unlawful. "This land is earmarked for restitution purposes, which those lawful beneficiaries rightfully deserve, and stealing land in this way steals opportunities from those who are registered and from beneficiaries that are in the process of receiving their affordable housing opportunity."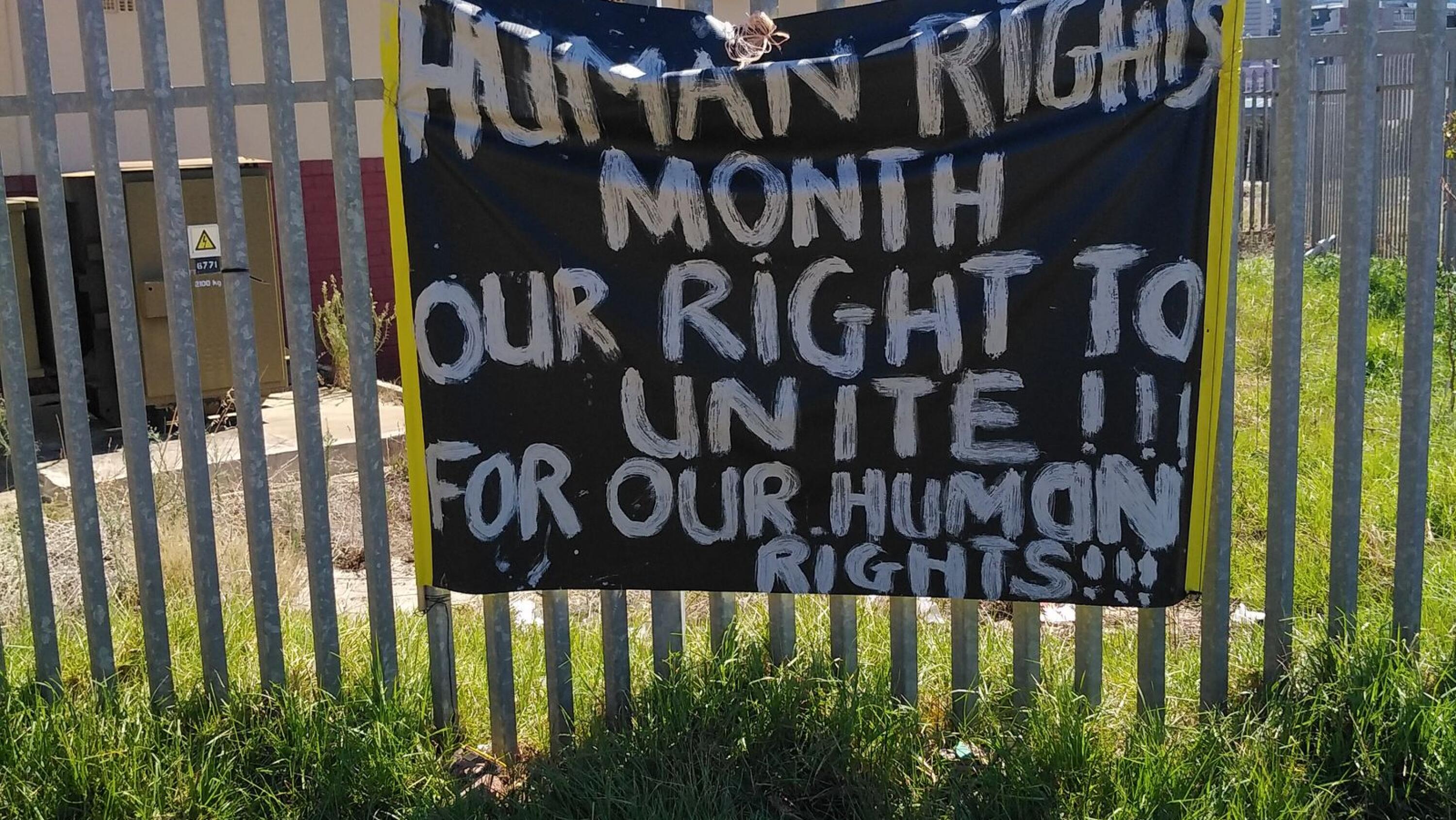 The City's prevention of the unlawful occupation of land through the removal of unoccupied structures was presently the subject of a court case, he said.
"It was ruled that unoccupied but completed illegally erected structures may not be removed without an eviction order, unlike in the past and this is being challenged by the City as we speak," he said.
The court case had caused immense damage and had helped to enable an unprecedented number of unlawful occupations, he said.
He said the City considered housing opportunities on a first-come, first-served basis, and it considered age and special needs.
"This objective and centralised approach to housing allocations is necessary because how else could it be decided objectively who benefits from an opportunity and who does not?"
Mr Tyhalibongo said the City was considering its options in this matter.
Ms Davids said she and her fellow backyarders expected to meet with the City within a week's time.