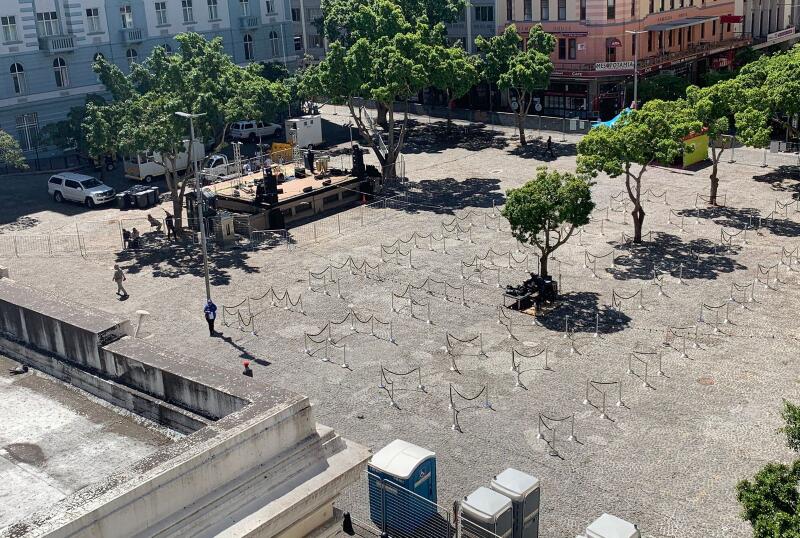 The City of Cape Town will host a jazz concert on Greenmarket Square tomorrow, Thursday November 5, from 4pm.
The event, held in partnership with the Cape Town Central City Improvement District (CCID), is part of the Cape Town CBD revitalisation programme.
Saxophonist Don Vino Prins will perform, along with a supporting line-up of local artists.
Mayor Dan Plato said Greenmarket Square is in the heart of the CBD and has been a key location for events within the city.
"The City has developed five workstreams to rejuvenate the CBD economy and is in the process of implementing this strategy. It is vital to jumpstart the events industry as it supports thousands of jobs and we will continue to offer support through these events and other initiatives.
"This will be the second in a series of events at the historic square, aimed at bringing life back to the area and revitalising the economy of the central business district. The events department will host other similar events in the CBD over the coming weeks, in collaboration with fellow City departments."
The City's Mayco member for safety and security, JP Smith, said it was important for the city to work with businesses to reverse the adverse impact of the Covid-19 pandemic and the accompanying lockdown.
"We believe providing opportunities like this event – coinciding with First Thursdays – where people can spend money on local businesses, can assist in igniting economic growth to ensure we save more businesses and jobs."
Thursday's event starts at 4pm and ends at 9pm.
No one will be allowed into the event without a mask, which must be kept on at all times during the event.